Best Gil Making Methods in Final Fantasy XV
Every gamer agrees that once you are in a mid-game, it is usually a difficult task to accumulate money which is crucial in buying new weapons, cooking ingredients, and healing items. Unlike other games, main mission or killing monsters does not reward any Gil. This is due to the realistic vision set for the game. For the FFXV, we are going to equip you with ways of earning up to a million Gil effortlessly.
Take Part in the Totomostro
While in Altissia, there are usually hidden arena battles. Though they are small, they will be useful in accumulating your Gil stock. In this mini-game, you can place bets before fighting the monsters. Once they win the battle, you get to collect medals which can later be exchanged for 700 Gil. I know 700 Gil does not seem like enough money, but a few more battles will earn you more trophies which will result in more money.
If you are patient enough, you could repeat the Totomostro over and over again and in five hours, you could have almost 5 million medals will you could trade to the merchants for about a million Gil. You will then be good to go.
Accept Hunting Quests
We all agree that hunting quests are not all that enjoyable. However, since we are in need of Gil, we have to push our limits. One way of getting hunting contracts is by going to the local restaurant. If you do not push too much, you could be awarded a hunting contract through which you can earn treasures that you will then hand over in exchange for Gil.
For easier hunts, accept those that should take place in the morning or that have no specific time duration. Night hunts are normally more difficult and you may feel that you are not getting value for your effort. However, its reward is better once your party is powerful enough.
Play the 10K Justice Monster Five
The Justice Monster is a pinball game that is found in several diners and cafes in the world of Final Fantasy XV. It is a game that Noctis and his friends like to play a lot. The normal playing cost is 10 gil with normal rewards.
However, there's a hidden 10k machine in Altissia for more advanced players with great rewards. In this scene, you are expected to play for hours and fight against the enemies and bosses. In order to complete the task, you need to lower their HP as much by accurately shots and combo hits. Once enough treasures are accumulated, you will be rewarded with luxurious items, including accessories. The 99 chests reward you with Wind-up Lord Vexxos that can be sold for 500k.
Side Quests
Completing the mission might not earn you enough Gil but taking part in these quests may be the answer to your Gil troubles. In order to take part in these quests, you have to talk with the quest giver and complete their quests. There are several quests that one may be assigned. Some may involve defeating an enemy while others may be fetching some item or even taking pictures of certain places. Once the quest has been completed, you will be rewarded with EXP, gil, and items.
The recommended quest giver is VYV for his photography quests. This task will often involve taking pictures of various land marks that are found in the game's world. It might take you out of the route but totally worth it.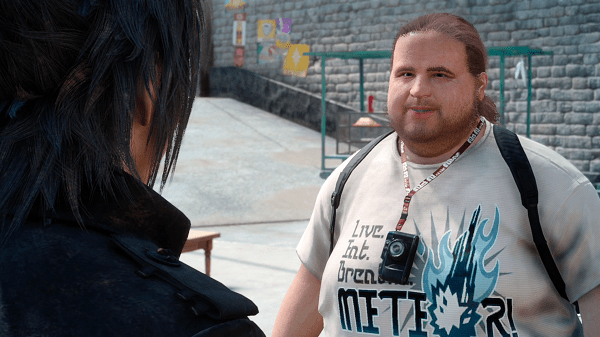 Find The Treasures in Your Inventory and Sell them
When you reach certain points of the game, there will be a lot of unused items and accessories in your inventory. Sell everything that you do not plan to use or need it. Some of them are worth up to a few thousand Gil. Always keep your eyes on the map for treasure spots or those shining white collectibles!